101 Blockchains' Council Member Benefits

Networking
In the course of your career, you probably encountered troubles in finding executive networks that are relevant for your career path. With 101 Blockchains Council, you can finally become a part of a network you can trust and engage with skilled professionals like you.

Visibility
The exclusive membership status on the Members Only page gives you the opportunity to enter the limelight. Members can express their opinions and participate in discussions about blockchain and web3-related topics in our members-only community.

Growth
The most promising benefit of the members-only community for blockchain and web3 professionals is the scope for growth. Members can make the most of 101 Blockchains' informative, action-centric resources to enhance their technical and business skills.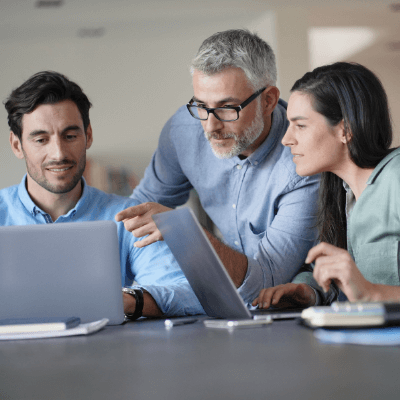 Get Published
Share Your Insights and Expertise
The members of 101 Blockchain Council receive exclusive privileges that enable them to publish on 101blockchains.com, thereby getting the chance to create valuable content with a wide reach. Enterprise executives can use this opportunity to develop a narrative around their identity as blockchain and web3 professionals. Use the Members Only page to establish your credibility among future clients, investors, partners, and employers. You can demonstrate your knowledge thanks to the exclusive membership on the world's top web3-oriented platform.
Council Blog
Professional Profile
Get A Professional Recognition
As a member of the 101 Blockchains Council, you are eligible to create an executive profile on 101 Blockchains. The recognition as a member of the leading professional platform for blockchain practitioners can boost your credibility in the field. The Members Only page lets you share your affiliation with 101 Blockchains on your website as well as your Linkedin profile. You can also customize your profile page with your company/ business info so you will rank higher in search results and get more business opportunities.
Get Started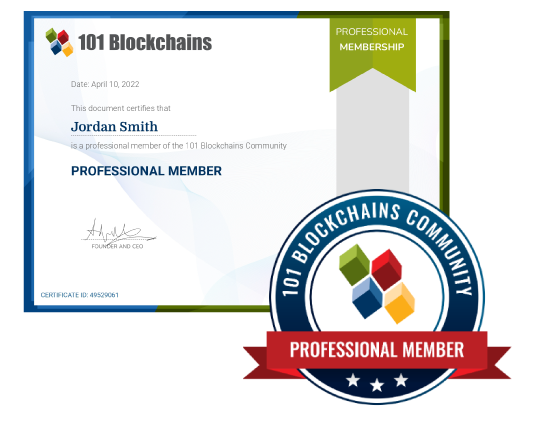 Showcase Your Membership with Pride
Share your membership badge with your network on different social media platforms to show your participation in a leading community of blockchain and web3 professionals.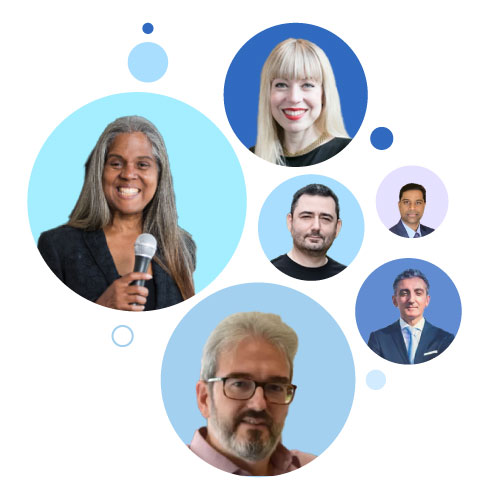 Featured Council Members
101 Blockchains Council is a Members-Only community. The members of the council are top enterprise executives, certified professionals, and industry experts. The core foundation of your experience on the 101 Blockchains Council is the featured council members section. Our featured council members play a crucial role in bringing you closer to the right people and the most relevant resources. With the help of these connections, you can develop an unimagined network of professional relationships.
Meet Our Members
Continuous Professional Development
The world of web3 is ever-evolving, and so is the process of learning the ins and outs of blockchain technology. High-performing blockchain and web3 professionals seek continuous professional development, and the Members Only community for blockchain professionals on 101 Blockchains delivers the same. You can make the most of our industry-recognized and accredited certification programs to drive continuous professional development in an ever-growing pool of blockchain and web3 experts.
Start Learning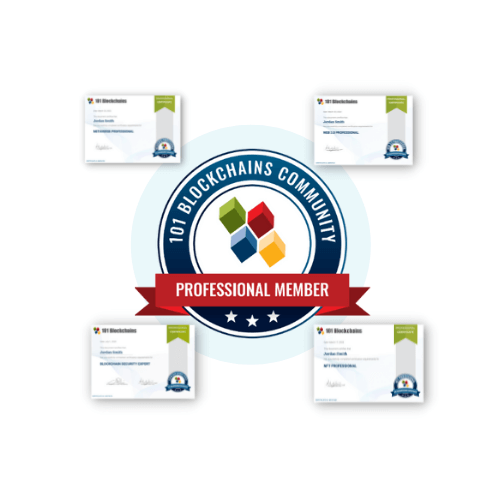 101 Blockchains Council Blog
The council members are leading industry experts, and their opinion is as valuable as their expertise. Get the chance to learn from top blockchain and web3 practitioners who share their invaluable insights. Check out how to leverage their experience here.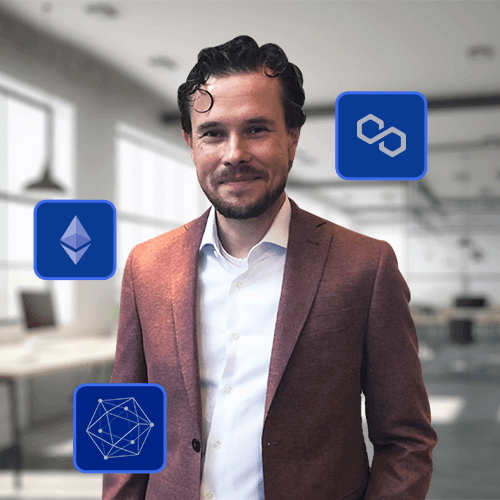 Join Our Premium / Standard Plan
Become a part of an exclusive community of blockchain and web3 professionals by joining 101 Blockchains' Premium / Standard Plan, and add new prospects to your professional journey with web3.
Get Started Now